Owning a boat can be quite a process, especially when trying to find the perfect boat wax. The right boat wax should make your boat shine and handle the elements of its environment.
There is a wide variety of boat wax that you can choose from. Some brands of boat wax will be similar to others, while other brands will be very different. The kind of protection you want for your boat and what you are looking for will determine which boat wax is the best for you.
Buying boat wax is the best way to keep your boat looking beautiful and protect it from outside factors. I will be going over which boat wax to use on your boat to give it that shine and protection.
Understanding Marine Boat Wax
Chances are you already have an idea of what boat wax you are looking for, but are not sure what brand may be best. If you're looking for specific results, you'll want to pay attention to the details when trying to buy the correct boat wax. A majority of the good boat waxes can be purchased on Amazon, which is quite convenient.
Remember, when purchasing boat wax not all wax works for all boats. What kind of boat you have, the size of the boat, and what you intend to use the wax for will determine which boat wax will work for you. Make sure you look at whether your boat is fiberglass, metal, or some other material before purchasing boat wax. This will determine what kind of boat wax you will need.
The most common boat is a fiberglass boat that typically has a gel-coated surface. For a fiberglass surface, you're mainly looking to pull out that shine and give the gel coat an extra boost. If you have a metal boat, you are going to want a wax that will protect the boat from corrosion, rust, and other factors.
Always read the bottle of marine boat wax before putting it on your boat and follow the instructions when applying. Do not apply marine boat wax if it says it is not meant for your type of boat or if there are any questions regarding the ingredients.
What to Buy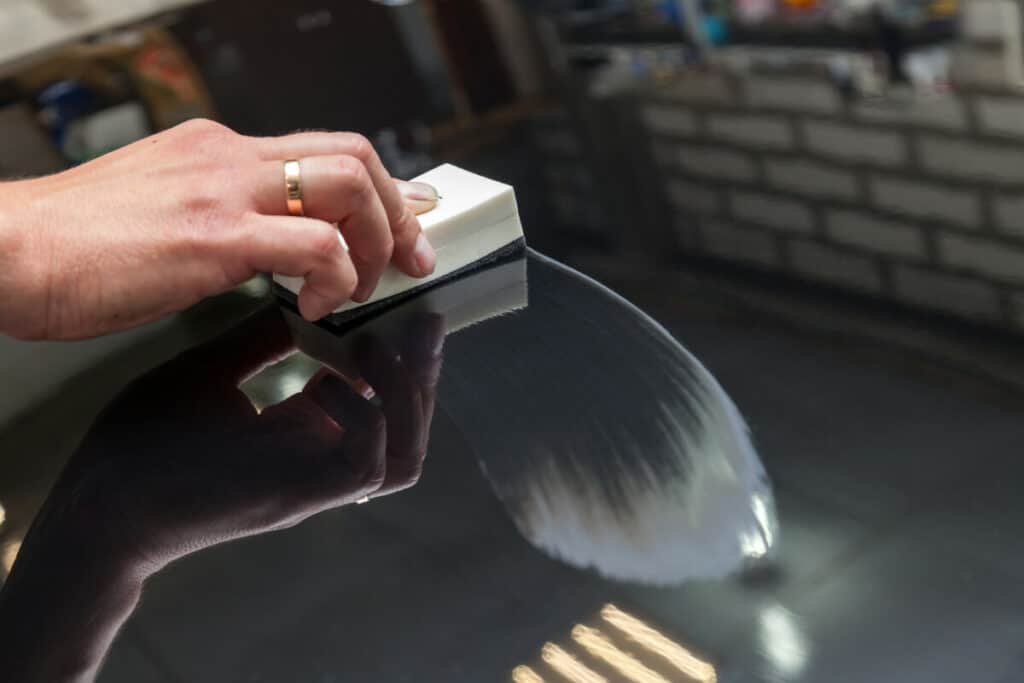 Now that you understand how marine boat wax works and what to look for when purchasing it, you're probably wondering what boat waxes are the best. Luckily for you, the best boat waxes are listed below.
Meguiar's Flagship Premium Marine Wax
This marine boat wax is by far the best-rated and most popular boat wax you can purchase. Meguiar's is a very well-known brand and very popular when it comes to detailing the outside of vehicles. Not only does this brand make wax for boats but also for cars and motorcycles.
This marine boat wax by Meguiar's has a very sophisticated formula that is great on painted, fiberglass, and gel-coated surfaces. This marine boat wax not only gives the boat its beautiful shine back, but it also protects it from any outside elements the boat may face. This protection against includes UV rays, salt water, wind, rain, and overall wear.
The biggest plus to this marine boat wax is it doubles as a repair wax. This wax can buff out any scratches that may be on your boat and bring back that beautiful and flawless shine. This wax can also repair any damage that may have been caused by high oxidation.
While this marine boat wax is not the cheapest, it's definitely worth the price. The amazing chemical makeup that cannot only bring back shine, but also repair damage and protect your boat from future damage is what makes this specific wax so popular.
Collinite Heavy Duty Fleetwax Paste
This marine boat wax is great for fiberglass and gel-coated boats, as it is long-lasting and does not have to be applied very often. This marine boat wax has a great formula that will last a long time so you don't have to take the time to wax your boat as often.
This marine boat wax comes in a 12oz container, but on the instructions, it says that this small thing of wax can cover up to a 26ft boat and allows for two applications. While this marine boat wax is not the easiest to apply, it does give the best shine and does the best job.
This wax is so hard to apply because it is a thick heavy paste, but that is what makes it last so long. Some of the benefits of using this paste include protection against UV rays, hard water, salt water, and other environmental elements. This marine boat wax can also improve the performance of your boat and help it maintain its speed on the water.
This marine boat wax can also be used on your car or motorcycle, making it well worth the price. This product is made in the USA. If you would rather have a more lightweight product by Collinite, you can go on Amazon or to their website to find more of their products.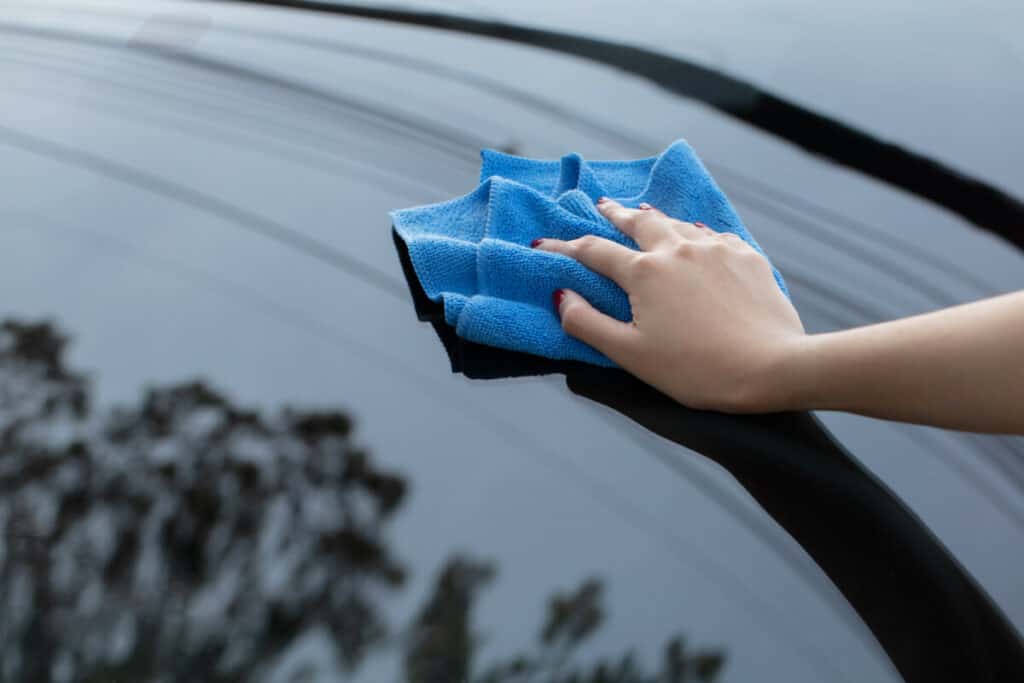 3M Marine Ultra Performance Paste Wax
The 3M Marine Ultra Performance Paste Wax is the perfect "all in one" marine wax.
This paste is formulated specifically to not only protect your boat but to improve its performance. This paste can help significantly reduce friction while on the water and improve a boat's speed. Plus, your boat will be looking brand new with the beautiful shine this product can give it. Some of the other things this paste can offer are protection against harmful chemicals, UV rays, dirt, grime, and natural wear.
Unlike the Collinite paste, this paste is very easy to apply and goes on the boat like butter. This is another reason people swear by this product. Not only does it work like a paste, but it goes on easily like a normal marine boat wax. As always, read the instructions before applying this product to your boat.
Marine 31 Gel Coat Spray Wax Plus
Some of what the Marine 31 Gel Coat Spray Wax Plus can offer is protection against UV rays, harmful chemicals, salt water, dirt, rain, and other hazardous materials. For being a spray, this product has some very great benefits for your boat. This spray can also give the boat a temporary shine. This is definitely the easiest marine boat wax to apply out of all the options and offers very similar protection.
This spray does not build up like a paste would, so you can apply it as often as you want without having to worry about the build-up. It can also be used on small sections of your boat, so you don't have to apply it on the entire thing if you don't want to. This product is great for fiberglass boats, as well as ones with a gel coating.
Project "Looking Shinny" Boating
Check out our article on: Humminbird Vs. Lowrance: (Which Is Right For You?)