As summer comes to an end, there are many things to do to prepare for fall. In addition to back-to-school shopping, raking leaves, and cleaning gutters, winterizing your boat should be on your list of 'fall to-dos'. Although it may be sad to winterize your boat, it is necessary so you can have fun on it the following summer.
It costs anywhere from $100-$530 to winterize a boat through a mechanic and from around $100-$270 DIY. If a boat is serviced by a mechanic, there are a few factors that go into the cost, including the type of engine, the kind of oil it accepts, and the size of the boat.
Seeing the large variance in cost, it may be hard to determine whether or not it would be worth it to winterize your boat yourself or take it in to be serviced. In the rest of the article, we will talk about different aspects of winterizing a boat that will help you make that decision. We will also talk about is winterizing your boat is really necessary.
Cost Through a Mechanic
One of the most convenient ways to winterize a boat is by taking it in to a mechanic. If you choose to do this, you will generally end up paying a bit more but save yourself the time and frustration of winterizing your boat yourself. At a marine mechanic shop, you can pay for different packages depending on how you want your boat winterized, the type of engine on your boat, and the size of the craft.
BASIC WINTERIZATION
For the purposes of this article, we will just talk about the cost of a basic winterization. At some shops, they charge more to winterize a boat with an inboard motor, usually ranging between $160-$390. Winterizing a boat with an outboard motor is easier, so some mechanics charge less in the $100-$175 range.
Keep in mind that some shops and mechanics will charge you the price of oil on top of their estimate. Dealerships are the most expensive place to get your boat winterized. According to a Mastercraft representative, they charge $530 including taxes to winterize boats with inboard or outboard engines at the most basic level.
SHRINK WRAP
Interested in doing the shrink wrapping youself? Check out our article on: What Is the Best Boat Shrink Wrap Kit? (Buyers Guide)
In addition to basic winterization, many boat owners opt to shrink-wrap their boats. Shrinkwrapping helps keep your boat clean and in good condition throughout the winter. It prevents critters from getting inside your boat while it is stored and also keeps moisture out which means you won't have to worry about mildew when springtime rolls around.
The cost of shrink-wrapping really depends on the size of your boat as they charge by the foot. Shrinkwrapping your own boat would take quite a few specialized tools, so I would recommend taking it in to get it done. Marine mechanics usually charge from $17-30 per foot of shrinkwrap.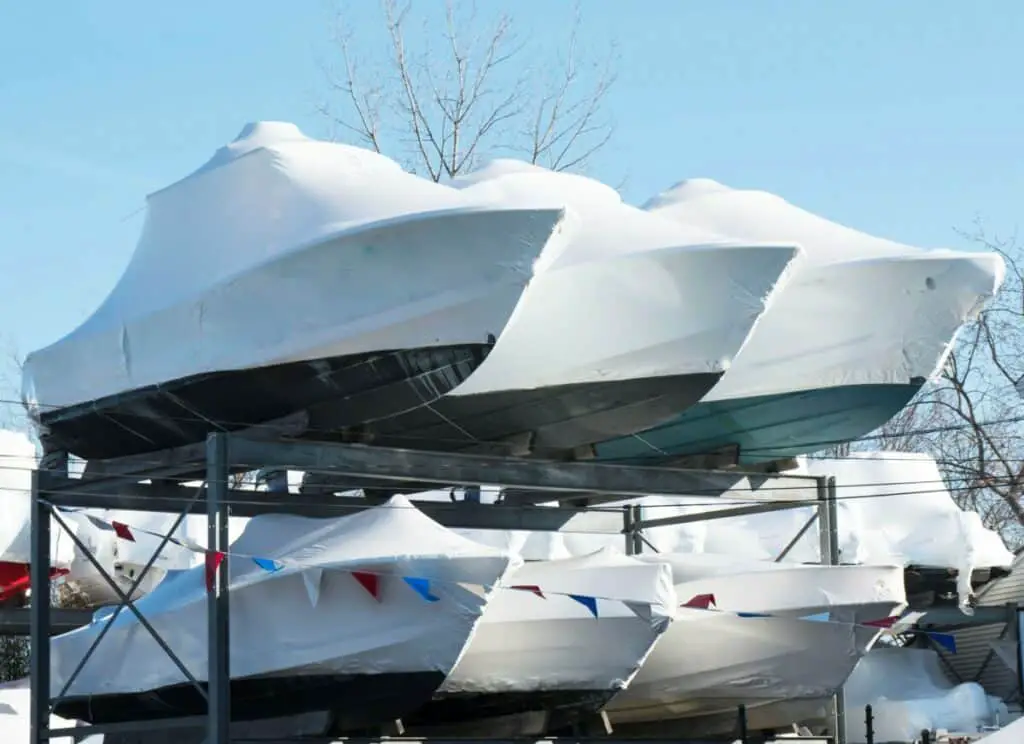 Where to Get Your Boat Winterized
You can get your boat winterized in a variety of places. There are smaller, private boat mechanics you can take your boat to. Similar to taking your car in, these shops will usually be less expensive than going straight to a dealer like Mastercraft.
The option in between these two is to take it to a chain boat mechanic, like Bass Pro Boating Centers that often work through Bass Pro Shops or Cabelas.
Cost of Doing it Yourself: Outboard Motor
The cost of winterizing your boat is different depending on the type of motor your boat has. An outboard motor is usually for fishing or pontoon boats and as the name suggests, is on the outside of the boat. Winterizing a boat with an outboard motor is a bit less expensive than doing an inboard motor. In addition to being less expensive, it is an easier, quicker process.
In order to winterize a boat with an outboard engine, you will need:
These are just the tools and supplies that you will need specifically to winterize an outboard motor and don't include basic tools or supplies. All these together add up to a total of $103.95. This is about the same price that the cheapest private mechanic will charge.
In addition to the overall cost, you will want to factor in the time it will take you to winterize the boat yourself. If you are new or learning, it will obviously take you longer, but experienced DIY boat winterizes can complete the whole process in about an hour.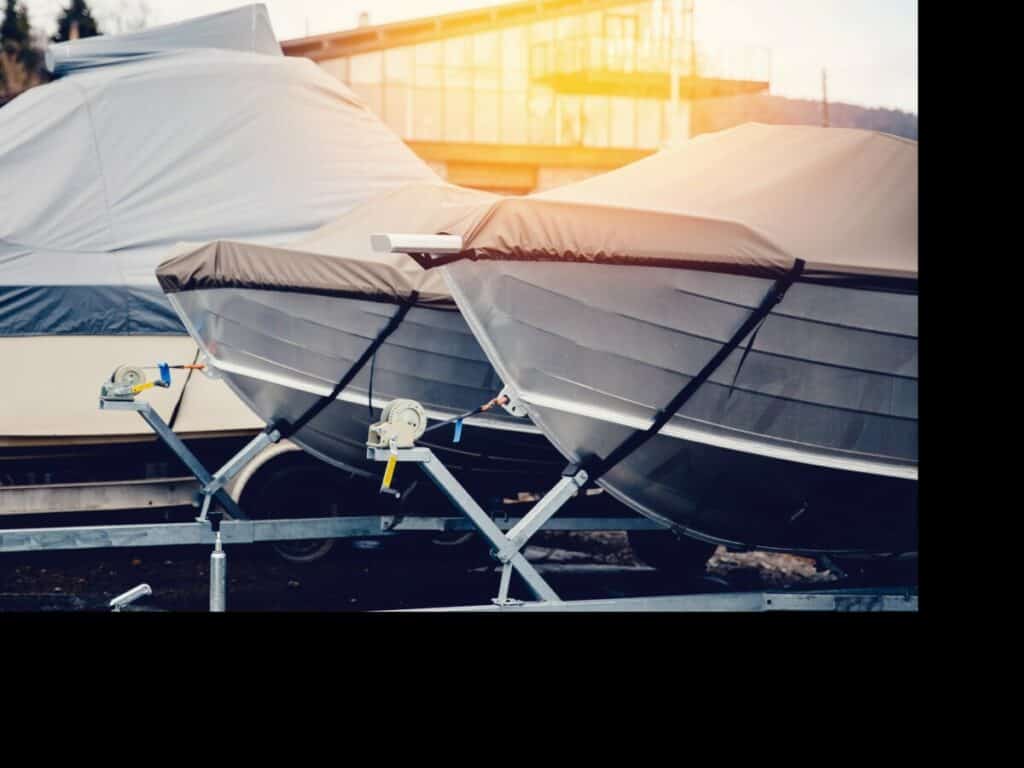 Cost of Doing it Yourself: Inboard Motor
An inboard motor is a little more expensive to winterize and takes a little more time to do. Unlike an outboard motor, an inboard motor is mounted inside the hull of the craft instead of outside of it. Inboard motors are convenient because you can lift the propeller out of the water if you need to. Boats with inboard motors are usually tow or speed boats.
If you are thinking of winterizing your inboard engine boat yourself, you will need:
full tank of gas (price varies)
fuel stabilizer ($20.99)
at least one gallon of marine antifreeze ($12.99)
fogging oil ($9.99)
transmission fluid ($14.99)
transmission filter ($89.99)
engine winterizing kit ($44.99)
Even without factoring in the price of a full tank of gas, at the low end, winterizing your boat yourself would cost $212.92, and at the high end, $268.92. Timewise, it will take anywhere from one to two hours to winterize a boat with an inboard engine yourself.
Is winterizing Your Boat Really Necessary?
If you want your boat to stay in good condition, and last a long time it is necessary to winterize a boat. Boats get winterized to prevent damage from cold temperatures. Lots of parts in a boat contain water like the live wells, bilge pumps, and engine water pumps.
In storage, even more, moisture can build up in your boat that can freeze and cause expensive and unnecessary damage. It is a good idea to winterize your boat no matter where you live but is absolutely necessary if you live in a place where temperatures get anywhere near 40 degrees to be safe.
Project "Winter Is Coming" Boating
Check out our article on: How To Dewinterize A Boat: (13 Step Checklist)