It can be challenging to dive into the world of boating. With so many names, categories, and specifications, you may not even know where to start with learning about boats. Well, we've got you covered. 
A skiff is a category of different boats that have some common characteristics. Skiff boats are small, open-design boats that people commonly use for fishing in shallow waters. While they have a motor, skiffs do not have complex plumbing and electrical systems. 
Skiffs are lightweight and portable—and a top option for a spot of fishing on your day off. Let's discuss skiff boats and what sets them apart from other types.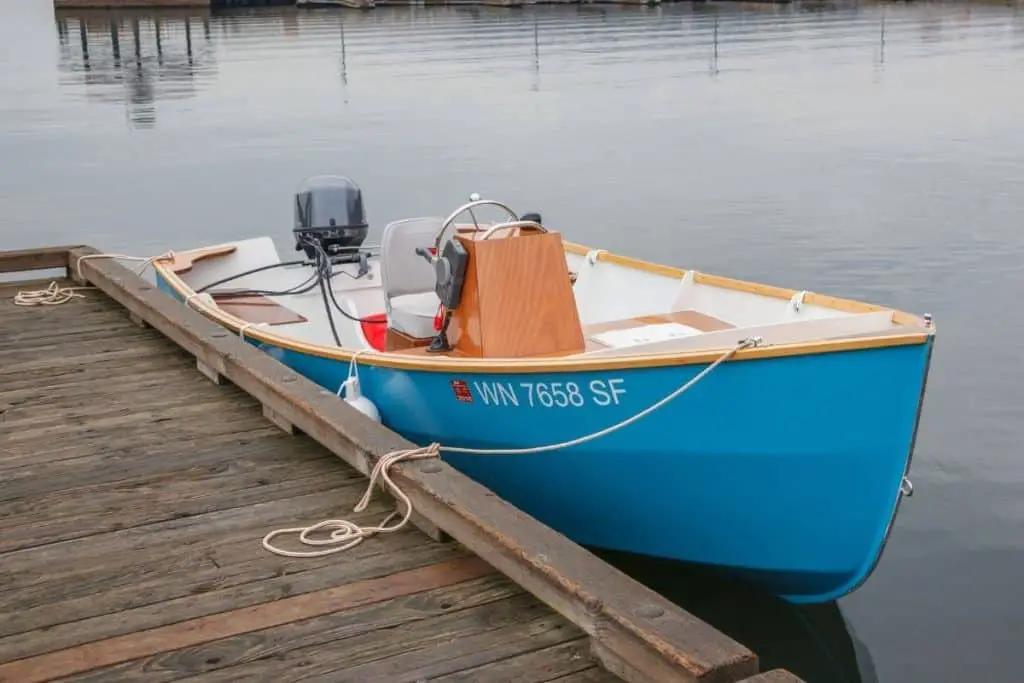 What Sets Skiffs Apart From Other Boat Types?
The characteristics of a skiff boat may sound like many other boat types that you know, and that is because many characteristics overlap. Skiffs are small, powered boats that can have many different uses. People typically use them for fishing as they can easily traverse shallow waters. 
Skiffs Have Outboard Motors To power Them
One characteristic that sets skiffs apart from other boat types is their power. Similar-sized vessels to skiffs are ubiquitous, but not every boat has power. Boats like kayaks and rowboats are not skiffs; they do not have a power source though they are similar in size. 
While skiffs have a motor, they typically have nothing too impressive because they don't need it. The small size and easy use of skiffs allow them to have small, simple motors that get you from one place to another without extra features. So, don't expect your skiff to have the power of a yacht or other larger boats. 
Skiffs Are Small and Maneuverable
Another defining characteristic of skiffs is their size. They are tiny compared to other powered boats. Other powered boats are similar in size, like dinghies and tenders, but they have very different uses. 
Dinghies and tenders do not make good fishing boats. People use dinghies and tenders to get people and supplies from land to other larger boats, as they are small and move well in shallow water. Because of this, these boats do not have the fishing rod holders that make up a skiff. 
While each of these boats has seating for people or room for supplies, it is clear, based on the design of these boats, that skiffs are for fishing while dinghies and tenders are for transportation. Simple features like fishing rod hooks can differ between similar boat types. 
Skiffs Offer an Open Design 
A skiff boat's open design is something you will frequently find in the boating world. This design allows for simple steering and easy fishing but can also be a pain when dealing with the weather. As you know, weather conditions on the water can sometimes be unpredictable. So, you won't get a break from intense sunlight or heavy rain on your skiff.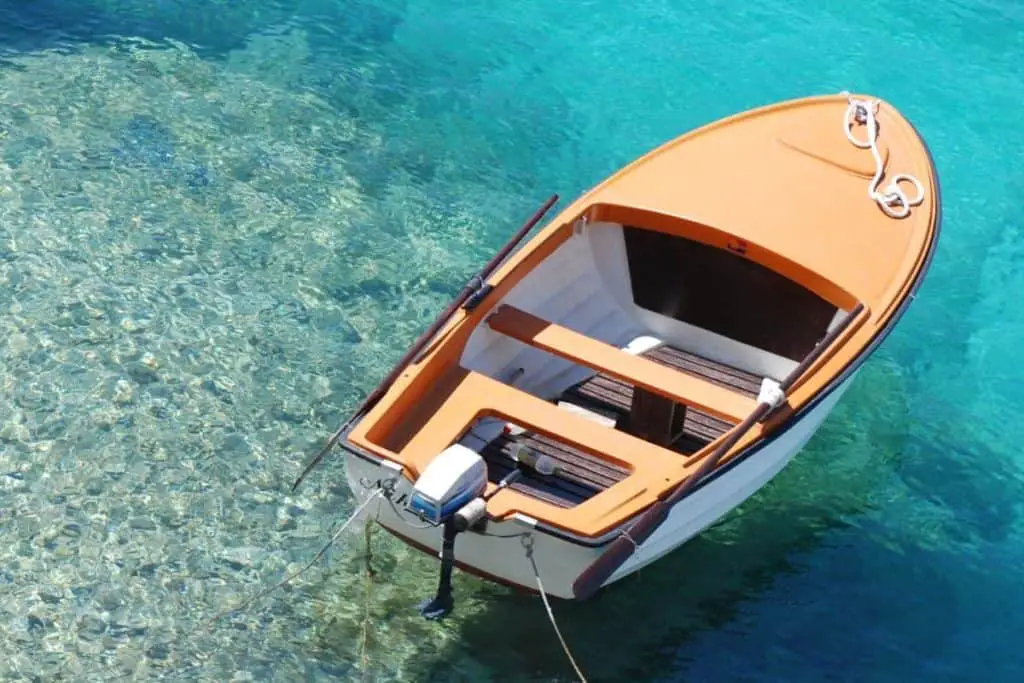 The open design you see with skiffs is standard with smaller boats, as more material on the vessel means that you need more power to move it. Also, skiffs don't have a lot of room for a covered section like some other boats do. So, you will be able to recognize a skiff as it won't have a covering for you to take a break from the elements when out on the water. 
Why Should You Consider Buying a Skiff Boat?
A skiff can be a good fit if you want a new boat. These vessels are great for fishing and bringing friends along for the ride. So, let's break down some of the good and bad parts of choosing a skiff and help you see if it's the right choice for your needs. 
Benefits of a Skiff
Choosing a skiff over similar types of boats has plenty of benefits. So, let's break down some of those benefits to see if they fit your needs. 
Skiffs Are Easy To Transport
One of the most prominent characteristics that separate a skiff from other boats is its size. Skiffs are typically 12 to 25 feet (3.66-7.62 meters) long, depending on your chosen size. Their size can significantly benefit many people because they are easier to transport than larger boats. 
So, a skiff is worth considering if you are looking for a smaller boat that is easy to tow along to your destination. You can easily transport smaller skiffs in the back of a pickup truck, while larger skiffs may need a trailer to travel safely. Either way, you won't need anything excessive to bring your skiff along. 
Skiffs Are Affordable Compared to Other Boats
While it is difficult to predict the exact price of a skiff as they come in many different sizes, they are some of the cheapest boats you can buy. Their small size, simple design, and open design make them simple and inexpensive to create. So, you can save much money purchasing a skiff compared to other larger boat types. 
Skiff boats are generally a lot cheaper than some other, larger boats that have more to offer. If you are looking for all the bells and whistles of a brand-new boat with fantastic features, then a skiff may not be what you need.
Instead, check out our article "Average Cost for a Pontoon Boat" if you want to compare prices with something larger and more intricate than a skiff. 
A Skiff Needs Less Gas To Run
Another significant benefit of choosing a skiff compared to larger boats is fuel economy. A skiff uses much less gas than larger boats because they require less power to move as they are smaller and lighter. So, your skiff will not burn as much gas when sailing as the load is more lightweight and requires less energy.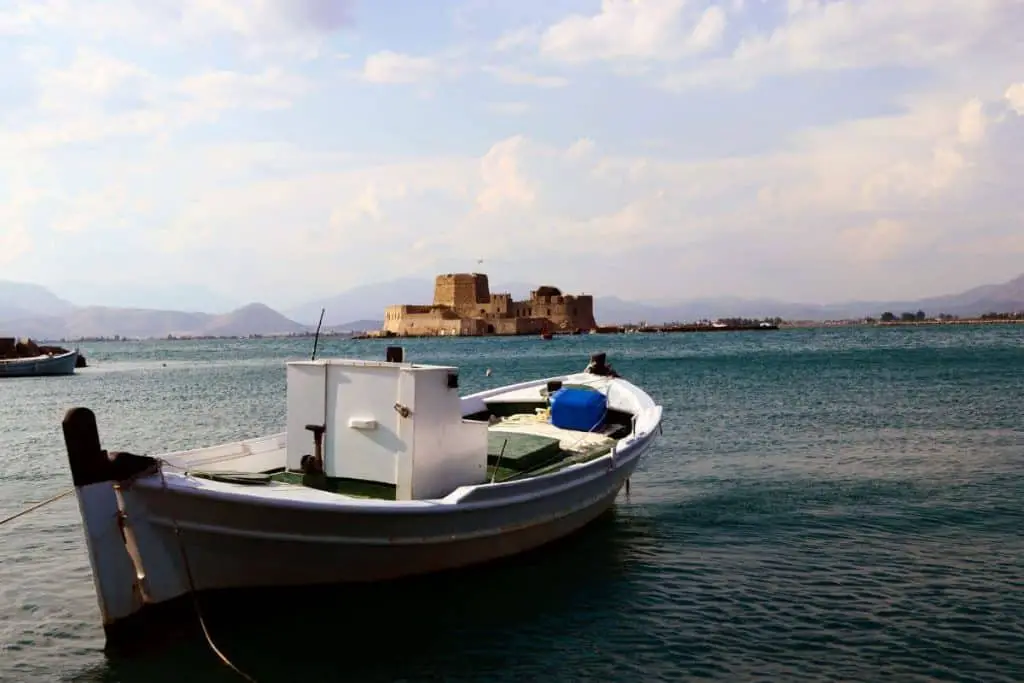 Skiffs save you money compared to buying a larger boat and can also save you by providing much better fuel efficiency. So, consider a skiff to save gas money and get more distance from your boat. 
Disadvantages of a Skiff Boat
Just as there are benefits to purchasing a skiff boat, there are also disadvantages. Depending on what you need from your boat, these may be small or large. So, let's talk about some details that may make you consider a different type of boat. 
Their Light Weight Makes Them Unstable in the Sea
A lightweight boat can be a great advantage because it allows you to tow it around without too much effort. But it can also be a disadvantage. Skiff boats favor shallow waters where they are stable and safe. A light skiff can't handle rough water very well. So, you must be careful when and where you take your boat out on the ocean. 
The lightweight and small design of the skiff allows for rough waters to interfere with the boat's travel. This disadvantage means you may lose control of the vessel in rough waters—and broadsides may leave you in the drink! So, it is best to be careful where you take your skiff and what the weather is like to prevent rough waters. 
Skiffs Have Limited Space
Another disadvantage of choosing a skiff boat is that you won't have a lot of room for extra things. You can select a skiff on the large side, but there is still only room for some fishing gear and maybe a few people. You may need a bigger boat if you plan to bring several people on the trip. 
You can find a skiff larger than an average skiff, but it may not be large enough for what you want. Skiffs hold as few people as possible and some fishing gear. If you need more room for additional people or supplies, you may want to consider a larger type of boat. 
Skiff Boats Lack Amenities
Skiffs are great boats for fishing, but they do not have extra amenities you may want in your boat. For example, they have a motor for controlling the boat, but skiffs do not come with other electric capabilities. So, you will not be able to connect or charge any devices on the boat. 
This lack of features may not seem like a big deal at first. However, if you plan to spend a lot of time on the boat, you may end up missing those extra things you don't have. Ensuring you and your guests can charge devices can allow you to spend more time on the water. So, consider this when choosing your boat to ensure you have everything you need.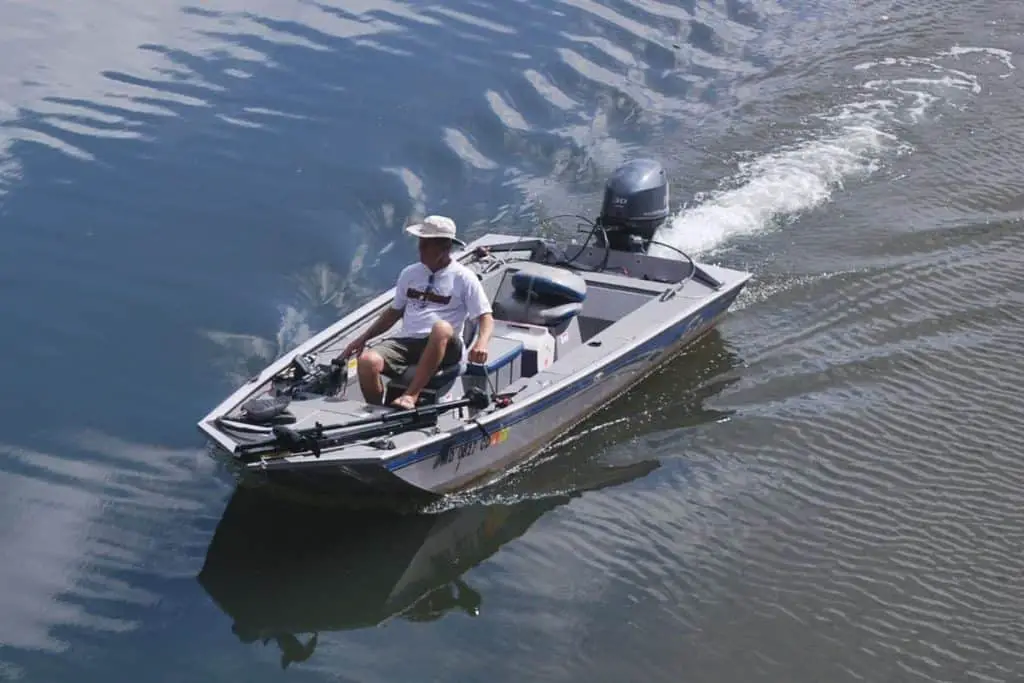 Final Thoughts
While it can be challenging to differentiate between all the different types of boats, skiffs stand out as the small fishing boats we all know and love. Skiff boats may not be suitable for everyone, but they can be a cheaper alternative to larger boats with many amenities. 
Consider a skiff if you want a small, simple boat that can get you out on the water for fishing and fun. Just like every other option, there are downsides to choosing a skiff. But it can be an excellent option for those who don't need many extra features. 
Project "Good Looking Skiff" Boating
Check out our article on: Aluminum Boat vs. Fiberglass (Advantages And Disadvantages)